Careers with us
At Constellation Web Solutions we offer an exciting, challenging and fast-paced environment where talented professionals can prosper. If you have a resourceful "can-do" attitude and you'd like to join a successful and growing high-tech company, we'd like to hear from you.
Constellation Web Solutions welcomes and celebrates diversity. Our team is composed of an exciting mix of people from various backgrounds, reflecting the company's commitment to creating one of the best working environments anywhere. The principles of 'diversity in the workplace' are part of our company culture and are incorporated in our company programs and policies.
If you enjoy working in a fast-paced, dynamic, cutting-edge work environment where opportunities abound to make a meaningful contribution to the business, then Constellation Web Solutions is for you. We are looking for people who:
Work well in teams, but don't shy away from taking personal responsibility for getting results
Are results oriented, customer and consumer centric
Ethical in all business transactions
Are passionate about their work and enjoy an environment of fun and excitement
Come from diverse backgrounds, and can represent different perspectives on issues
Enjoy a fast-paced work environment
Can cut through the "noise" and focus on getting results
Don't impose artificial barriers on themselves
Are fast learners, and can adapt to new and innovative approaches
Demonstrate confidence without arrogance
Are emotionally intelligent and use common sense
Can think strategically as well as execute projects to completion
---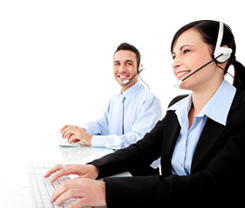 Contact a Sales Representative Today!
Request Additional Information
Let Constellation's team of experienced professionals help you build the right solution for your organization. Contact us today to learn how we can make your web presence produce results. Contact Us Today! »