Success Stories
Hear what some of our clients have said about us
We have been a customer of Constellations now for ...... yrs and just recently decided to make an additional investment into our site. Our objective was to make sure the consumers' experience on our site was one of the best. Constellations has helped us to accomplish this. I was pleasantly surprised how smooth our changeover to the new platform went. Constellations did an awesome job of managing the process and in working with our Company's coordinator. Our site now has the look and functionality of one that would cost $100,000+ to custom build, at a fraction of the costs. Constellations has found a way to deliver a customized look for their real estate companies cost effectively, by developing the a platform that has the features we all would want and use. They even built into the design features that can be turned on or off depending on the business model you have for your company. I think one of the most significant differences between them and other web site providers is "they get real estate!" They understand what we as owners want, and what our agents want, without forgetting about the consumer's experience. All an all this has been one of the better investments we have made.

John "JR" Siewert ABR, CRB, CRS, CNS, e-Pro - Broker/Owner Coldwell Banker-Siewert, Realtors
---
Constellation Web Solutions has done an excellent job in hosting and maintaining my company web site. Everything I had asked for has been implemented and I am thrilled with the results. I would definitely Constellation Web Solutions to anyone who is looking to start a new website for their real estate company or anyone who wants a complete update, CWS does fabulous work and has a very knowledgeable staff.

Carolyn Mellander - Broker/Owner Century 21 1st Class Homes
---
We were extremely pleased with our experience working with Constellation Web Solutions to design and create a new website for our company. Communication and response time were excellent from the initial phases through the actual training of our agents about the new site's many features. We felt that everyone respected our input and design requests and made every effort to include everything on our wish-list. The site looks great, and has received rave reviews from our agents and consumers alike. I would definitely recommend Constellation Web Solutions to other companies looking for an attractive, user-friendly real estate website.

Stacy O'Conor - Owner/Broker O'Connor & Mooney Realtors
---
"After several years of frustration over poor customer service and an inability to 'get things done' I finally decided to change web site vendors. I selected Constellation Web Solutions and I could not have made a better choice. Since the day we began working on my new site, Constellation Web Solutions has done an incredible job. Our agents love the new web site, it's easy to use, easy to manage and all of my agents love the personal IDX web site solution offers them.

Constellation has done a great job providing ongoing support when we need them. I am also very pleased that Constellation Web Solutions will work with me to develop custom applications to meet our needs. It's affordable, effective and supportive. On the cutting edge of technology and best of all they understand my needs. I couldn't ask for more. I highly encourage you to consider Constellation Web Solutions for your technology and online marketing needs. "

Bob Knitter - President Coldwell Banker All American
---
"I wanted to let you know that I've been super busy working with three new buyers for pre-sale homes that have contacted us through the new website... something we rarely got before! I am so excited that the new website is appealing to the on-line users and we are finally getting some good leads.

It is very exciting to be working with Constellation Web Solutions and we are looking forward to a bright and prosperous future."

Sherry Maggio Flynn - Website Administrator Johnny Coleman Builders, Inc.
---
"I personally recommend Constellation Web Solutions. They have been providing web services to us for at least 8-10 years. We have found them to be very responsive to our needs and forthcoming with web ideas and solutions. Constellation has kept us on the cutting edge of web site technology, something that as a single office non franchise company we could not afford to do on our own. Our site is considered a favorite amongst our clients and equally important, our brokers are proud of our site and pleased with the tools it provides them personally. Our account managers can be reached and respond almost immediately! Fantastic service can be expected from the Constellation Web Solutions crew."

Jeff Pust - Designated Broker Van Dorm Realty, Inc.
---
"After we made the decision to have our company website completely redesigned I contacted Constellation Web Solutions. I explained that my current website didn't look as professional as we wanted and navigating through the site was not user friendly.

CWS was the right choice to develop our new website because they understand the real estate industry and were able to determine the best approach to obtain the results we were looking for. The whole experience was so smooth, professional, delivered on time and within budget.

I would recommend Constellation Web Solutions for your company's website design or re-design."

Heather McLaughlin - Owner Newlin Homes
---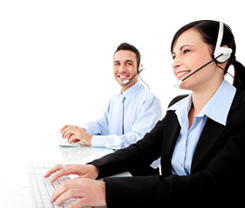 Contact a Sales Representative Today!
Request Additional Information
Let Constellation's team of experienced professionals help you build the right solution for your organization. Contact us today to learn how we can make your web presence produce results. Contact Us Today! »