Mapping Solutions for Real Estate
Real Estate Mapping for Your Website
It used to be enough to just have listings, but today's consumers expect more; they expect a real estate map view. With eNavigator you can provide your customers true professional grade real estate mapping. Attract more visitors, keep them on your site longer, and sell more homes with eNavigator from Constellation Web Solutions.
Curbside Images with Street View
Intgerated mapping gives consumers a better view of the neighborhood, and when coupled with street view their experience is elevated with curbside images that give a true perspective of your listings.
Turn Casual Viewers into True Prospects
Every set of eyes on your listings increases your time to close, and nothing closes a deal faster than when they see it in person. Integrated driving directions allow your customers to take the next step and easily find your listings.
Are You Getting the Whole Picture?
With a traditional property search, customers limit their search to specific cities without knowing what might be right around the corner. Show your customers what they're missing with eNavigator.
A Picture is Worth a Thousand Words
Aerial & Satellite photography will give your visitors a view from the sky that will help guide them into a new neighborhood.
Details on Demand
With eNavigator key listing details are never more than a click away, and clear calls to action allow customers to easily request more information or schedule a showing.
Fits Like a Glove
eNavigator seamlessly integrates with many of your other website features including the Property Compare Tool, Recently Viewed Listings, Saved Homes, Office Search, and more.

---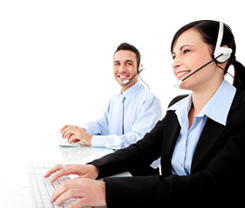 Contact a Sales Representative Today!
Request Additional Information
Let Constellation's team of experienced professionals help you build the right solution for your organization. Contact us today to learn how we can make your web presence produce results. Contact Us Today! »