Lead Management for Real Estate
First Responder
First Responder streamline your lead distribution processes by automatically routing leads based on your business rules. Routing rules can be easily configured and changed using our innovative rule builder.
Flexible Lead Delivery
You can receive your leads anywhere with voice delivery to any phone number, SMS text messaging, and email notification.
Contact Management
Never lose track of another lead. First Responder's web-based interface allows you to access contact information and lead details for any consumer who has ever submitted a lead. Detailed contact history provides a complete picture of all of your contact's activity.
Customizable Reporting
Custom reports can be created to answer your complex business questions. Discover which lead sources result in closed deals, which agents are converting leads, how quickly leads are getting responded to, and more.

---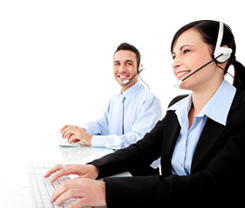 Contact a Sales Representative Today!
Request Additional Information
Let Constellation's team of experienced professionals help you build the right solution for your organization. Contact us today to learn how we can make your web presence produce results. Contact Us Today! »