Custom Website Solutions
Web development, web application & graphic design studio
Constellation Web Solutions provides you an appealing and easy to manage online presence for potential home buyers, instantly connects you to your prospects, and provides the information prospects need to make the best choice in purchasing their new home.
Are you a home builder or realtor trying to decide where to effectively spend your marketing dollars and, if so, wondering which media you should choose? Newspapers and magazines no longer receive the attention they used to.
Constellation Web Solutions offers targeted online marketing solutions and strategies to fit any budget or requirement. With the assistance of Constellation's professional team, you can design, maintain and build a customer-centric website that is either ready out-of-the-box or customized and fully integrated with your current sales system and ERP solution.
Your website is the first place you'll communicate with potential buyers and turn casual lookers into serious prospects. You'll meet new customers online and help them find the right home at the right price.
A Great Website is the Best Marketing Strategy
With the recent turnaround in the homebuilding and real estate industry, many are focusing on enhancing their current website presence to build informative, interactive, resource-driven websites. Since most potential buyers are now beginning their search for a home online, they naturally judge the quality and value of your homes by the quality and value of your web presence. It's important to let your audience know you are ready to help them find the home they're looking for at the best price possible.
Markets have changed. Current market trends are slowly improving but housing inventories are still high and the wave of foreclosures has driven home prices lower and increased incentive offerings. Home buyers are starting to take advantage of these opportunities.
Homebuyers have changed. The vast majority of home shoppers today start their home search process on the Internet. This is a good reason to start your built-in marketing strategy online, and ensure you include product information, interactive floor plans, model walkthroughs and community overviews for your prospects to easily navigate through.
Technology has changed. Social networking is a new media many homebuyers are using. Facebook, Twitter, video hosting sites such as YouTube, and blogging are popular, easy-to-use resources for prospects. Constellation Web solutions offers built-in options to seamlessly integrate all these media into your website.
Marketing has changed. Budgets have been adjusted and many home builders and realtors now strive to do more with less. Implementing and enforcing new levels of accountability to deliver high performance and ROI results that are critical to ongoing success. Constellation Web Solutions helps you engage customers using your Internet presence to follow-up with new prospects and build trust and relationships that accelerate your sales process and increase your home sales conversion rates.
Enabling Communication
Your conversion rates will improve dramatically when you deliver a response to your online prospects within four hours from the initial contact. How many people view your homes, take action, and how quickly your prospective buyers receive a response from you all combine to enhance your overall home sale success.
Let Constellation's team of experienced professionals help you build the right web site for your organization. Take a further look at how your can have Built-In Online Marketing with clear, concise Online Product Information, comprehensive Community Overviews, and Interactive Floorplans that give your prospects the opportunity to design their own plan online.
Key Features
Custom solution tailored to meet your unique needs
We incorporate the latest web design standards to create an intuitive and easy to use interface for you and your clients.
For over a decade we've partnered with leaders in the homebuilding and Real Estate industry to develop their online marketing strategies and help them generate real returns from their web presence.
The Payoff
Sell More Homes
Drive more traffic to your site
Efficiently Capture and Manage Leads
Alesci Homes - Custom Builder

Howard Hanna

---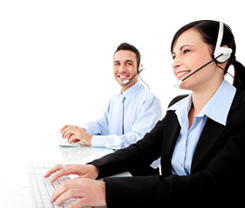 Contact a Sales Representative Today!
Request Additional Information
Let Constellation's team of experienced professionals help you build the right solution for your organization. Contact us today to learn how we can make your web presence produce results. Contact Us Today! »