WINNING TECHNOLOGY SOLUTIONS FOR REAL ESTATE
Your Complete Real Estate Solution; Web Site, Lead Management and E-Mail Marketing
Real Estate Internet Marketing That Works
For well over a decade we've partnered with leaders in the Real Estate industry to develop the top real estate websites in the industry. We work with our clients to deliver real estate marketing solutions that generate real returns from their web presence.
Your individual business needs are unique, and so are your real estate website marketing needs. We start with a robust feature set and work with you to design a custom real estate website solution tailored to meet your unique needs. Whether you have one or one hundred offices we will work to create a site that is perfect for you.
Traditional websites is only the start of what we do. If your needs are for an IVR software solution, real estate mobile marketing, or search engine assistance through real estate internet marketing we can guide you.
We understand that when you need answers, you expect more than a help desk email. As a Constellation Web Solutions client, you will be partnered with a dedicated Interactive Account Manager who will guide you through the website design and development processes.
Many companies view real estate technology as a monthly expense instead of revenue and lead generating tools. At Constellation Web Solutions we think differently. If your real estate internet marketing isn't making you money then it's time to give us a call.
---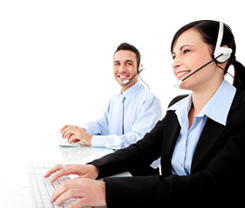 Contact a Sales Representative Today!
Request Additional Information
Let Constellation's team of experienced professionals help you build the right solution for your organization. Contact us today to learn how we can make your web presence produce results. Contact Us Today! »